Best Place to Buy a Yacht
If you are searching for a new luxury boat, you might be wondering where to buy a yacht of your dreams.
In this article we will look at what is the best place to buy a yacht.
There are several places you can look for a new yacht, and we list them one by one below. Does it sound exciting?!
Buy a Yacht through a Yacht Broker
Traditional place to buy a yacht is through a yacht broker.
For the last couple of decades, the market has been dominated by yacht brokerage companies specializing in yacht sales, charter or management.
Why use a yacht broker?
A good broker is someone who knows yacht market inside out, is aware of current trends, knows available yachts, their condition and specifics.
Based on his or her experience, a broker can consult you, help you understand your preferences, ask the right questions and get answers. A good broker will surely save you a lot of time and hassle when buying your yacht.
There are different brokerage companies worldwide, ranging from large international industry leaders which cover the whole global market, to small boutique brokerages concentrating only on one region or even a country.
Brokers might also specialize in a certain yacht size range. Speak to the broker and understand his experience beforehand. 
Job of a yacht broker is regulated differently in different regions worldwide.
While in Europe it is still not obligatory to have a specialized degree, in the USA it mostly is. In the USA, entry to yacht broker career differs slightly depending on state. 
Some of yacht brokers specialize either on sales or on charter only. Sales brokers will help you buy or sell your yacht, whereas charter brokers do only yacht charter.
Most larger yacht broker companies will employ both yacht sales and yacht charter brokers. Other brokers can offer both sales and charter services simultaneously. 
Yacht brokers take commission from sales or charter deals they close. There are several schemes on how these commission can be set up.
Sometimes there can be even two brokers participating in a yacht purchase deal, so-called listing brokers and selling brokers.
You can read more about luxury yacht broker companies in our article on Superyacht Brokers.
How to find and choose a yacht broker? There is no one size fits all.
Some prospective owners will prefer a larger international brokerage company with wide access to boats and shipyards.
Others will rather choose a small boutique firm, which might be willing to put more time and focus on making the deal happen.
Also, it makes a difference whether you are looking to buy an already existing yacht or are commissioning a new build.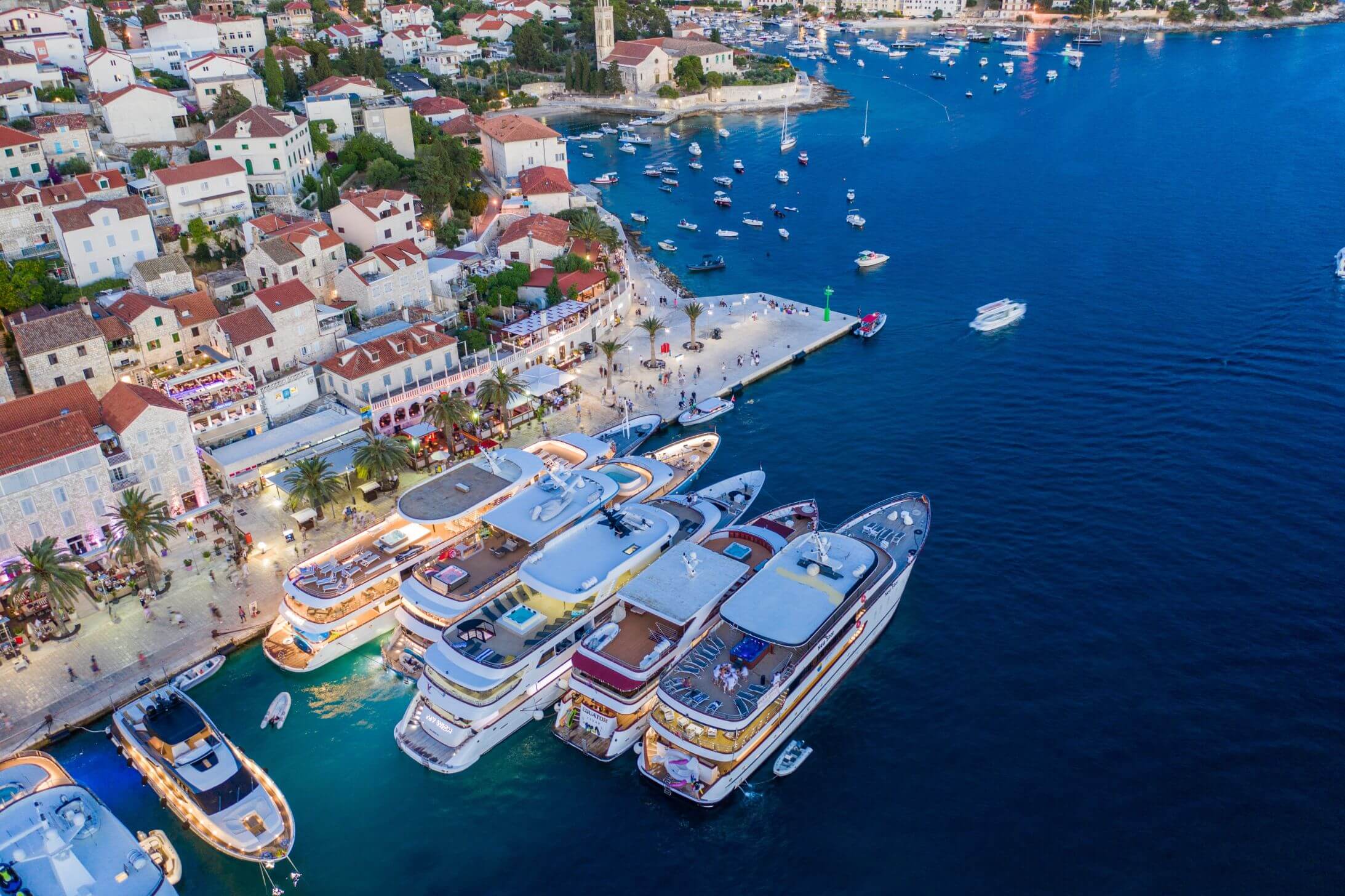 Buy a Yacht Online
The last several years saw emergence of various superyacht websites and online platforms for yacht sales and charter.
What has been traditionally made in a brokerage office, now can be done by simply browsing through a yacht database online, with possibly even closing a deal online. 
If you are searching for where to buy a yacht, this is an excellent option.
Online platforms make it much easier for future yacht owners to see more offers than what one broker company would show otherwise.
Superyacht websites also increase transparency of the market and might also charge lower commissions than a traditional broker.
However, the level of experience and quality of customer support of superyacht websites might also be lower.
One should not chase the most cost-effective solution, but rather make value-for-money a priority in your choice of yachting online platform or broker. 
There are some platforms which only cover yacht charter, and other platforms through which you can also find yachts to purchase.
Do not forget about following Instagram profiles of yacht brands and brokerage companies, you also can find some cool boats here! 
We love everything that make lives of yacht owners easy and convenient.
Possibility to find and book your perfect yacht online is one of these things!
Yachtowner.co created a list of superyacht websites for you, check it out!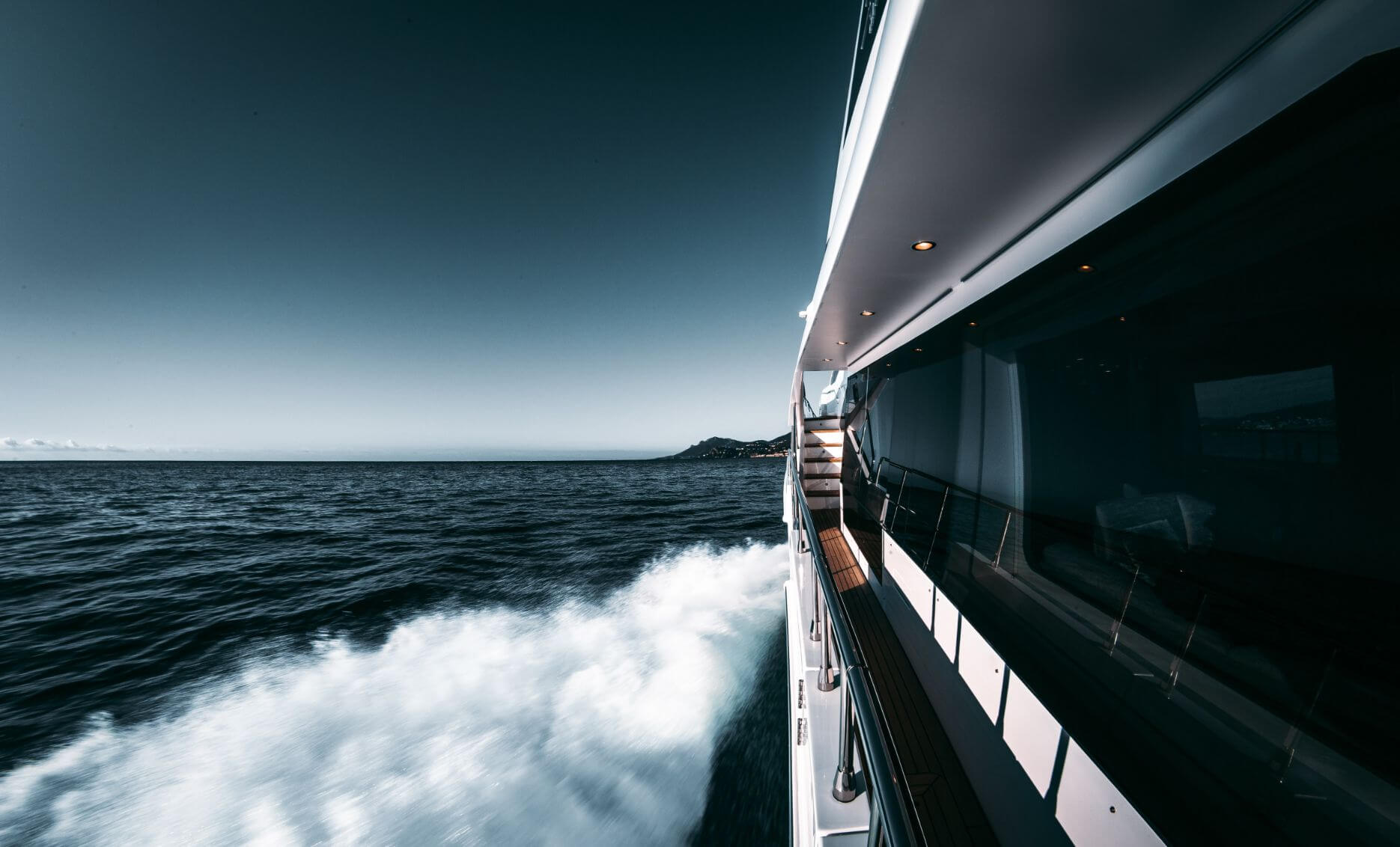 Buy a Yacht at Yacht Shows
Another traditional and a very pleasurable place to buy a yacht is boat shows. We love it!
You can combine a visit to a yacht show with a full-scale or at least a short vacation. You will definitely enjoy the process!
There are many yacht shows in nearly every region worldwide. They are normally held in the main yachting marinas once every year.
We prepared a List of Yacht & Boat Shows with major international yacht shows for for you. Just choose which ones you will attend this year!
A yacht show will normally go on for several days. It is an efficient way to get to know major industry players and shipyards, all concentrated in one spot, and to see yachts live!
Superyachts which are currently on sale will be presented at marina during the show, so make sure you do not miss any of your favorites!
You might even be able to go onboard yachts but check if you are required to book such a tour in advance.
Most of the owners will only let serious potential buyers walk though their yachts during a yacht show.
The most well-known yacht show is without doubt the Monaco Yacht Show (MYS).
It is held each year in late September in Port Hercule in Monaco. Entry is possible for anyone.  
During to Covid-19 pandemics some yacht shows has been canceled or moved online. Check yacht shows' website to confirm if the next event is happening. 

Buy a Yacht through a Private Sale
A less common, but still possible option to buy a yacht is by purchasing it directly from its previous owner.
Look if some of your friends and acquaintances happen to be selling their yacht privately.
If this is the case, you will need a certain level of industry knowledge to be able to manage yacht purchase process yourself.
This might get quite complicated from both technical (survey, potential technical issues), legal (registration and paperwork), HR (hiring the right crew), as well as financial points of view.
Think of hiring professionals before the purchase of the yacht to avoid many costly mistakes. Trust us, it will pay off. 
Yacht Magazines
& Databases
Get yourself subscriptions to a couple of specialized yachting magazines.
You will get a better insight to the world of yachting, life onboard, regions and destinations, and all the things which come with purchasing your own yacht!
Most of the magazines are available in both printed and online versions, choose which suits you better.  
Here are several popular superyacht magazines, which also have their databases of superyachts available for purchase:
Superyacht Newsletters
Sign up to several superyacht industry newsletters.
Make sure you do not miss any relevant updates on new yachts which come to the market!
Magazines and brokerage houses in the superyacht industry run their own newsletters on several topics, including new boats for sales and charter.
Walk the Dock
Another place to buy a yacht is the yacht dock itself!
Maybe it is the less efficient way nowadays, but why not try!
If you are lucky enough to live next to a yacht marina, walk the dock and chat with people on yachts.
What if they are willing to sell their boat or know someone who knows someone?..
Even if you do not find your perfect yacht by walking the dock, you are most likely to get new yachting connections, make new friends and learn new things about the local yachting community!

SUMMARY: WHERE TO BUY A YACHT
There are several best places to buy a yacht.
Traditionally through a yacht broker, most recently online through a yachting website, by attending yacht shows & yachting events, reading yacht magazines and blogs, even by talking to your friends or yachties at marina.
We recommend trying out several of these ways to build deeper understanding of the superyacht market before you make yacht purchase decision.
Comment below if you have other ideas about where to buy your perfect yacht.
Drop us an email if you want help with your yachting endeavours. We will define your needs and find the best solution together!
Yachtowner.co wishes you best of luck with your yacht search! 
Article by Yachtowner.co