Comprehensive List of 193 Superyacht Brands
Superyacht Brands. 193 Best Yacht Builders 
It might seem surprising, but there are around 200 superyacht brands and builders worldwide!
Many shipyards have decades of experience in superyacht building and deliver boats of finest quality and top-notch design.
With such a plenty of options, how do you know which brand and model of yacht to choose?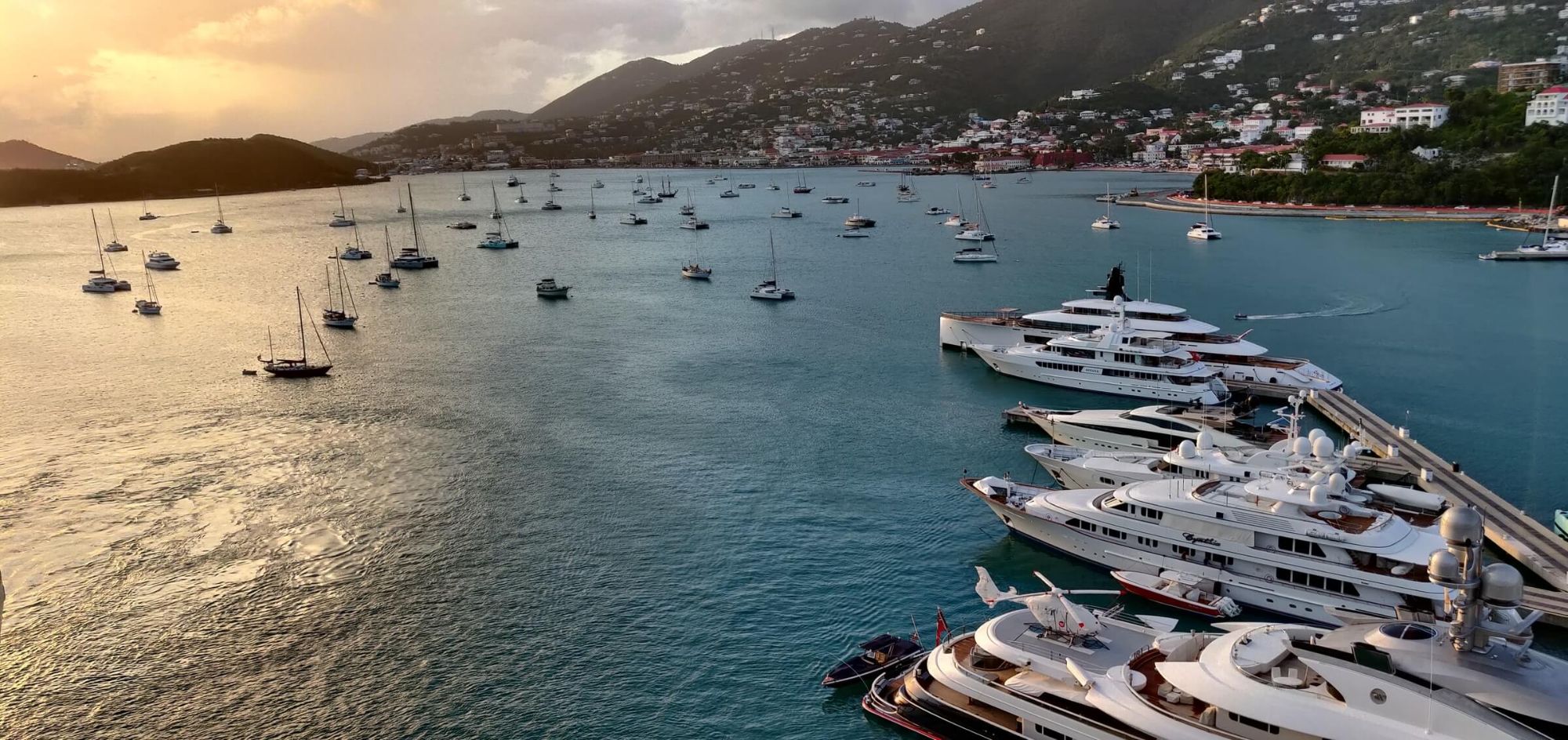 Aboard your yacht you will spend time with your loved ones or enjoy solitude, surrounded by the feel of luxury, speed and freedom. 
Your yacht will be part of your life for several years. It will hopefully become a platform for some of the best memories of your life.
Hence, it is important to choose yacht brand, technical specifications and inner finishings carefully.
Yachtowner.co prepared a comprehensive list of 193 best superyacht builders for you.
Enjoy browsing through it, and contact us if you need any advice!
World's 193 superyacht brands in alphabetical order:
AB Yachts, Italy
Abeking and Rasmussen, Germany
Acico Yachts (formerly Dutch Yacht Builders), Netherlands
Ada Yacht Works, Turkey
Adler Yacht, Italy
Admiral Yachts, Italy
Aegean Yacht Builders, Turkey
Aganlar, Turkey
Akyacht, Turkey
Alia Yachts, Turkey
Alloy Yachts (permanently closed), New Zealand
Amels, Netherlands
Arcadia Yachts, Italy
Astondoa, Spain
autor's Swan, Finland
AvA Yachts, Turkey
Azimut, Italy
Azzura Yachts, Australia
Baglietto La Spezia, Italy
Baia Yachts (permanently closed), Italy
Balk Shipyard, Netherlands
Baltic Yachts, Finland
Bavaria Yachts, Germany
Beneteau, France
Benetti Viareggio, Italy
Bering Yachts, Turkey/China
Bilgin Yachts, Turkey
Bloemsma Yachts, Netherlands
Blohm + Voss, Germany
Blue Coast Yachts, France
Brooklin Boat Yard, USA
Broward Yachts, USA
Burger Boat Company, USA
Camper & Nicholsons Yachting, Italy
Canados, Italy
Cantiere delle Marche, Italy
Cantieri di Pisa, Italy
CBI Navi, Italy
Cheoy Lee Shipyards, China
Christensen, USA
Cigarette Racing, USA
Citadel Yachts, USA
Cizgi Shipyard, Turkey
Claasen Shipyards, Netherlands
CNB, France
Codecasa, Italy
Conrad, Poland
Contest Yachts, Netherlands
Couach Yachts, France
Crescent Custom Yachts, Canada
CRN, part of Ferretti Group, Italy
Curvelle, Turkey
Custom Line, Italy
Cyrus Yachts, Turkey
Danish Yachts, Denmark
De Birs, Egypt
Delta Marine, USA
Delta Powerboats, Sweden
Derecktor, USA
DL Yachts Dreamline, Italy
Dominator Yachts, Italy
Dörries Yachts, Germany
Dream Ship Victory, Turkey
Dunya Yachts, Turkey
Dynamiq Yachts, Italy
Echo Yachts, Australia
Esenyacht, Turkey
Eurocraft, Italy
Falcon Yachts, Italy
Fassmer, Germany
FB Design Annone Brianza, Italy
Feadship, Netherlands
Ferretti GroupItaly
Filippetti Yacht, Italy
Fincantieri, Italy
Fountaine-Pajot, France
Freire Shipyard, Spain
Ghost Yachts, Netherlands
Global Explorer Yachts, Brazil
Gulf Craft,UAE
Hakvoort Shipyard, Netherlands
Hartman Yachts, Netherlands
Heesen Yachts, Netherlands
Hodgdon Yachts, USA
Holland Jachtbouw (formerly HJB), Netherlands
Horizon, Taiwan
IAG Yachts, China
Icon Yachts, Netherlands
Inace Yachts, Brazil
ISA Yachts, Italy
JFA Shipyard, France
Jongert, Netherlands
Kingship Marine, China
Kleven Verft, Norway
Kusch, Germany
Leopard Yachts, Italy
Lürssen, Germany
Lynx Yachts, Netherlands
Magnum Marine, USA
Maiora, Italy
Majesty, UAE
Mangusta, Italy
Mariotti Yachts, Italy
Marquis, USA
McConaghy Boats, Australia
McMullen & Wing,  New Zealand
MCP Yachts, Brazil
McQueen Yachts, Canada
Med Yacht, France
Mengi Yay Yachts, Turkey
Mondomarine, Italy
Monte Carlo Yachts, Italy
Moonen Shipyards, Netherlands
Mulder Shipyard, Netherlands
Ned Ship Group, Turkey
Neorion, Greece
New Zealand Yachts, New Zealand
NISI Yachts, China
Nobiskrug, Germany
Nordhavn, USA/China
Numarine, Turkey
Ocea, France
Ocean Survey Services, Turkey
OceAnco, Netherlands
Oceanfast, Australia
Otam, Italy
Palmer Johnson, USA
Pershing, Italy
Pride Mega Yachts, China
Rayburn Yachts, Canada
Richmond Yachts, Canada
Riva, Italy
Riza Tansu, Turkey
Rizzardi, Italy
RMK Marine, Turkey
Rodriquez Yachts, Italy
Rosetti Superyachts, Italy
Rossinavi, Italy
Royal Denship, Netherlands
Royal Huisman, Netherlands
San Lorenzo, Italy
Sarp Yachts, Turkey
Schaefer Yachts, Brazil
Selene Yachts, China
Silver Yachts, Australia
Soraya Yachts, Turkey
Southern Wind Shipyard, South Africa
Sterling Yachts, Brazil
Strand Craft, Sweden
Sunreef Yachts, Poland
Sunrise Yachts,Turkey
Sunseeker, UK
Tankoa Yachts, Italy
Tarrab Yachts, Argentina
The Megayacht Group, China
Trinity Yachts (acquired by Harvey Gulf), USA
Turquoise, Turkey
Van der Valk Continental Yachts, Netherlands
Vanquish Yachts, Netherlands
Vector Marine, USA
Vicem Yachts, Turkey
Vitters Shipyard, Netherlands
Wally, Monaco
Warren Yachts, Australia
Westport, USA
Wider Yachts, Italy
Wim Van der Valk, Netherlands
Yachting Developments, New Zealand
Zeelander Yachts, Netherlands
Which of superyacht brands is the best?
If you want to buy a yacht and struggle to choose shipyard, you are not alone.
There are so many yacht brands globally that the choice can be daunting.
A yacht is a large investment which you will most likely hold for several years.
How to not get lost on your journey to buy the best superyacht?
Following steps will help you narrow down your options: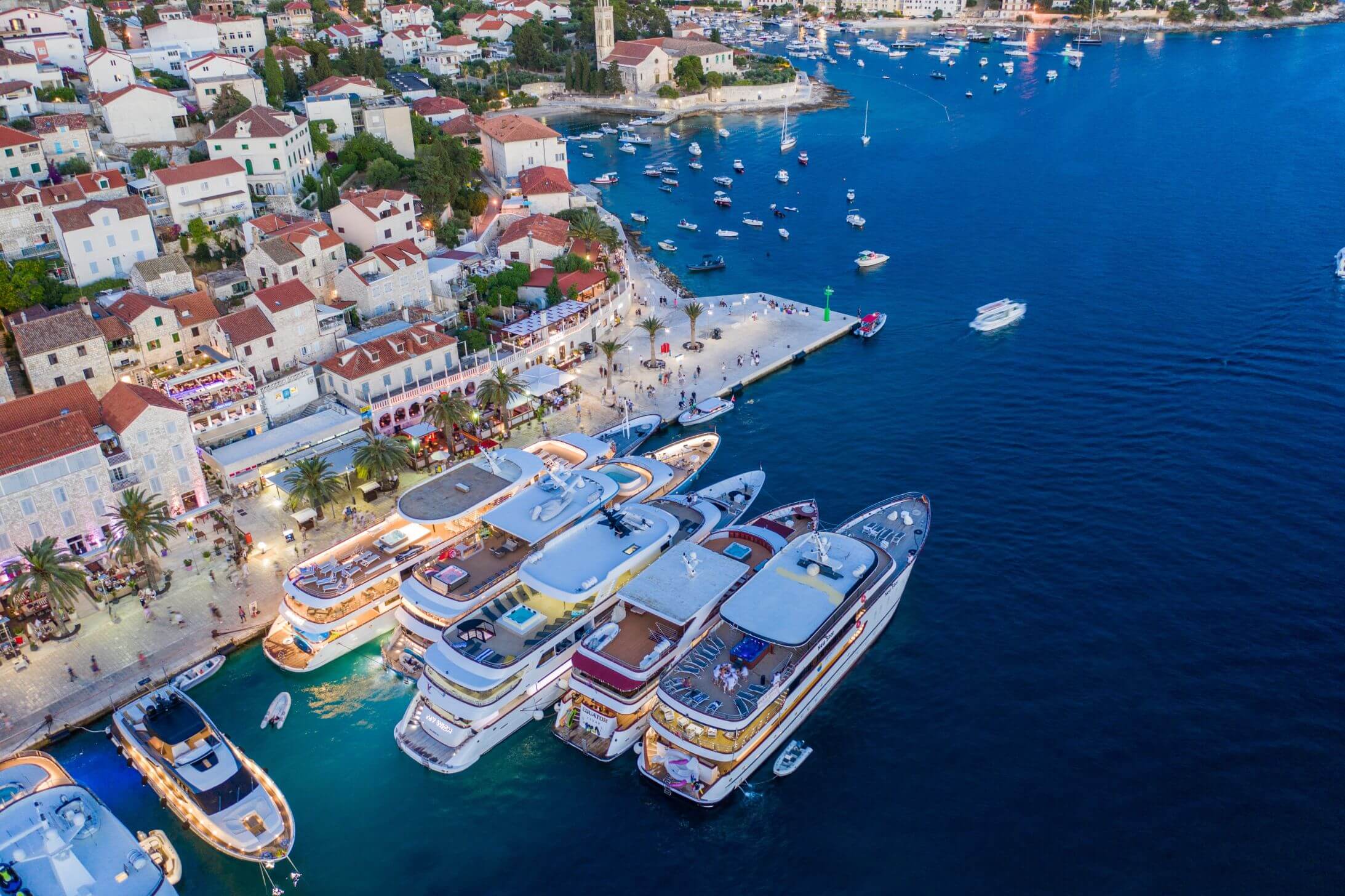 1. Choose yacht type
Do you like motor yachts, sailing yachts, or catamarans most? Yacht builders typically specialise in one of these yacht types. By choosing the yacht type you will narrow down yacht brand options considerably.
2. Choose yacht size
Some shipyards focus on large superyachts, while others master the smaller and medium size segment.  Narrow down your list again by leaving only brands with proven delivery history in the particular yacht size segment that you are after.
3. Choose your favorite feel and look
Browse through websites of yacht builders that we provided in this Comprehensive List of Yacht Brands, and bookmark your favorites. Which brands look most appealing to you by design and style?
4. Contact shipyards or brokers
There is nothing better then trying out yachts yourself and testing them live! Make appointments with shipyards, contact an experienced broker, or book a similar yacht for charter. Ideally you want to get some practical experience with yachts of your brand of choice, before you buy one.
5. Choose which superyacht brand is best for you
There is nothing like the only best superyacht brand worldwide. There are different market leaders in every yacht type and size segment. 
The most important is which brand fits you, your family situation and your taste best.
Narrow down your list again, pick 3-4 top brands, contact them and compare their offers. Ask & answer questions.
The superyacht brand you finally choose should meet your expectations of design, quality, technical specifications and production times.
Last but not least, personal connections with shipyard representatives should fit. Especially if you are commissioning a newbuilt yacht, you will be working with the shipyard for a long time.
Yacht purchase should be a fun adventure, not a hassle!
Once you found the best fit, you also found the builder of your new yacht. Сongratulations!
If you want to learn more, read our articles How to Buy a Yacht and Yacht Types and Sizes.
Which yacht brands are your favourites? Comment below!
Drop us an email if you want help with yacht choice or organising a charter. We will define your needs and find the best solution together!
Article by Yachtowner.co